Shipping & Returns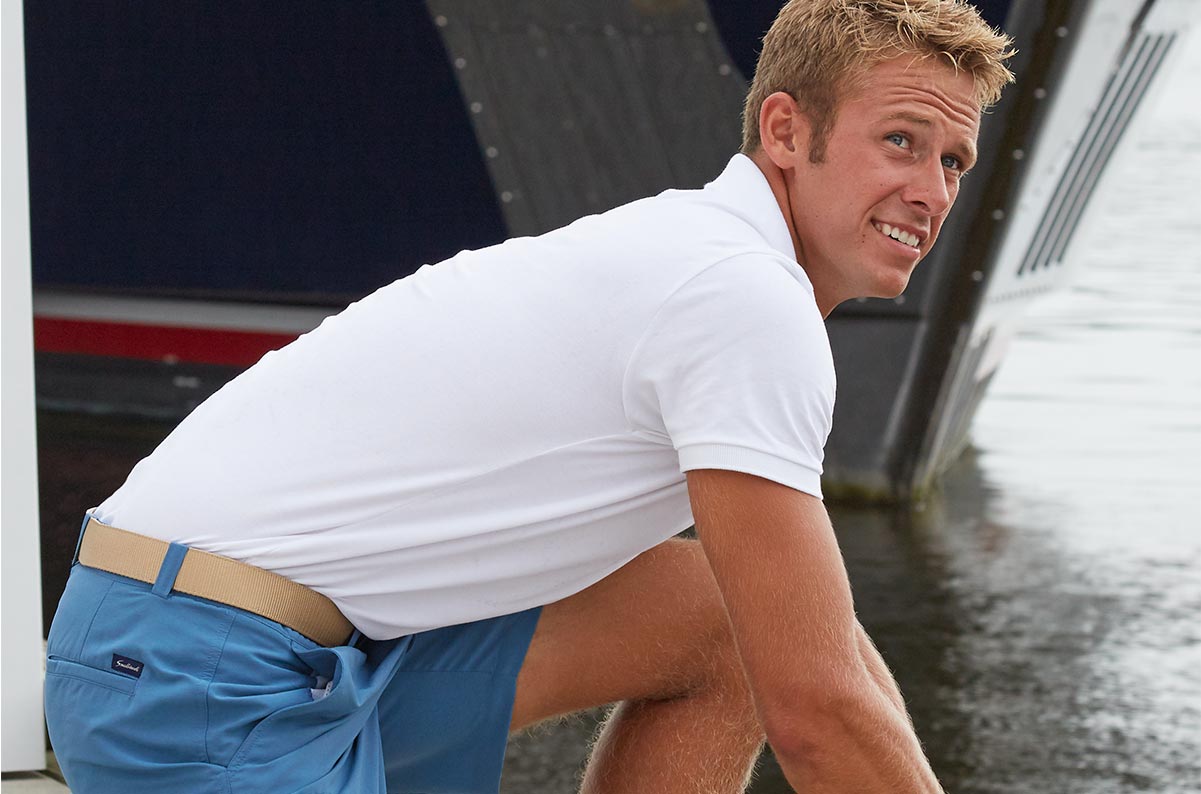 (From Ft. Lauderdale within the 48 contiguous states)
Standard: Expected delivery within 5-7 business days after leaving our warehouse.
2nd Day: Expected delivery within 2 business days after leaving our warehouse.
Next-Day: Expected delivery on the next business day after leaving our warehouse.
Delivery options do not reflect holiday schedules and may vary in certain regions. We ship orders as soon as possible. Orders take approximately 1 week to be processed and shipped. Please allow 2 weeks for orders with monogramming or screen-printing. Orders involving new artwork are processed after your final approval.
Some customized items such as embroidered deck mats and logo gift items take up to 4 weeks to complete.
Shipping information for orders leaving our Antibes and Barcelona locations will be discussed at your time of order, with many options available.
Shipping@Smallwoods.com
Return policy Smallwood's U.S.
Dedicated to Your satisfaction.
We strive to send merchandise as you expect, but we understand that fit and colors can vary.
We exchange stock merchandise within 60 days of the purchase date - we can only accept returns of unwashed, unworn merchandise that is not monogrammed, printed or otherwise customized; merchandise not purchased on sale, nor discontinued.
Certain special ordered, non-stock items may not be returnable or may be subject to a 15% restocking fee and must be returned with all of the original packaging intact within 30 days of the purchase date.
We encourage you to call or email your sales associate for details on returning specific items and for assistance with exchanging or returning merchandise for a refund.
The Human Touch
Every effort is made to fulfill orders with correct merchandise, but there is a slight chance that you could receive an incorrect item. Please contact your sales associate as soon as you realize the discrepancy. Of course we take full responsibility for errors and defects so we'll incur all shipping costs in returning these items and sending out replacements.
Where are you?
Returning within the U.S.:
Send to: Smallwood's -Returns, 1001 SE 17th St., Ft. Lauderdale, FL 33316
Include a copy of the original invoice and a brief explanation as to the reason for return and exchange item information along with your contact information.
Returning from outside the U.S.:
Same as above, but we also need a little more help. The correct paperwork and communications will ensure we receive your shipment.
Please fax the FedEx or UPS air waybill to us at +1-954-523-4312, or email details to your sales associate or shippingdesk@smallwoods.com. With this information, we can track your shipment and process it quickly for you.
If preparing the shipment yourself, take all paperwork from the pouch on the outside of the original box and include it on the outside of the return package; mark it "shipping docs." If these papers are not available, please ask FedEx or UPS for the forms you'll need to return the goods to the U.S.
If shipping via an agent, instruct them to complete international import documents so your shipment does not get held up when entering the U.S.
Please be aware that any orders returned to a different office than the one where they were originally purchased may incur additional shipping charges.
Need help? Just give us a call or email shippingdesk@smallwoods.com